$

125.00
CUSTOM PAINTING FOR 1 PET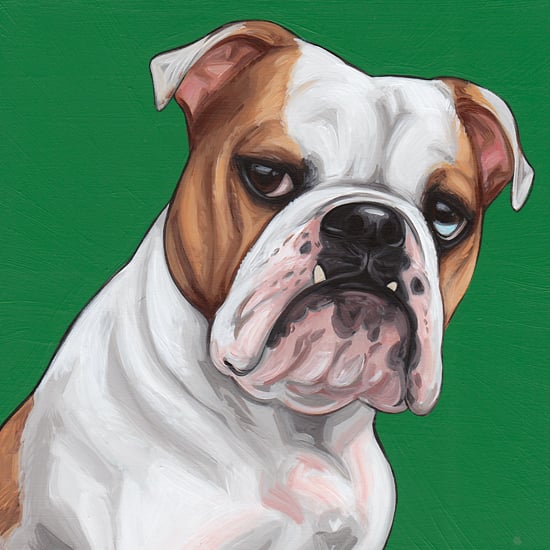 Please read: As of January 1st, 2018, The Pet Shop is taking an indefinite hiatus as other aspects of our business has grown and as we welcome the newest tiny family member into our home! We are unsure if or when we will re-open the shop for new custom orders. (However, if you have purchased a commissioned portrait in the past, Pet Prints will always be available to you.) Thank you for your support over the years! It means the world to us.
One pet is created with acrylic paint on a wood panel with a 7/8" profile. A layer of matte varnish is added to protect your art from dust and scratches while allowing for gentle cleaning (as needed). Your personal piece is discreetly initialed, our trademark is hidden on the back, and it comes ready to hang. Paintings are wrapped and sealed for transit to ensure safe delivery. (Psst... Thinking of multiple paintings of the same pet? Consider this add-on option for a fine art print of your commissioned portrait!)
After deciding on a size and completing your purchase, we'll email you within 24 business hours. We'll start by asking you for photos and include further instructions to keep you fully informed and get that proverbial ball rolling. Once we've agreed on a final layout, you'll receive your finished portrait within 7-9 weeks. (For multiple custom pieces and International orders, additional time may be needed.) From payment to mailbox, we want to work with you to create a piece that meets your vision!
There are a few other things to mention, such as: The photos seen here are samples of custom work, and your piece will be unique to you. To see more of our work, visit our pet gallery. Bulk order discounts are available on 5 or more custom portraits; please view our FAQs for those details. Custom orders must be completed within 1 year of purchase date; see our policies for more information.
Did you know? A portion of the proceeds from this item goes directly towards supporting nonprofit animal rescues. See who we're working with right here!